POSTURE IS YOUR
SUPERPOWER
Set Posture in Motion using a range of Risers & Sit- Stand Desks
​
​​
​
Office Solutions
Seamlessly integrate simple solutions to keep your workforce active & productive.
Adjustable laptop risers raise your laptop screens to eye level which in turn corrects your sitting posture.It keeps your spine and neck in place. A laptop riser is your spine and necks best friend.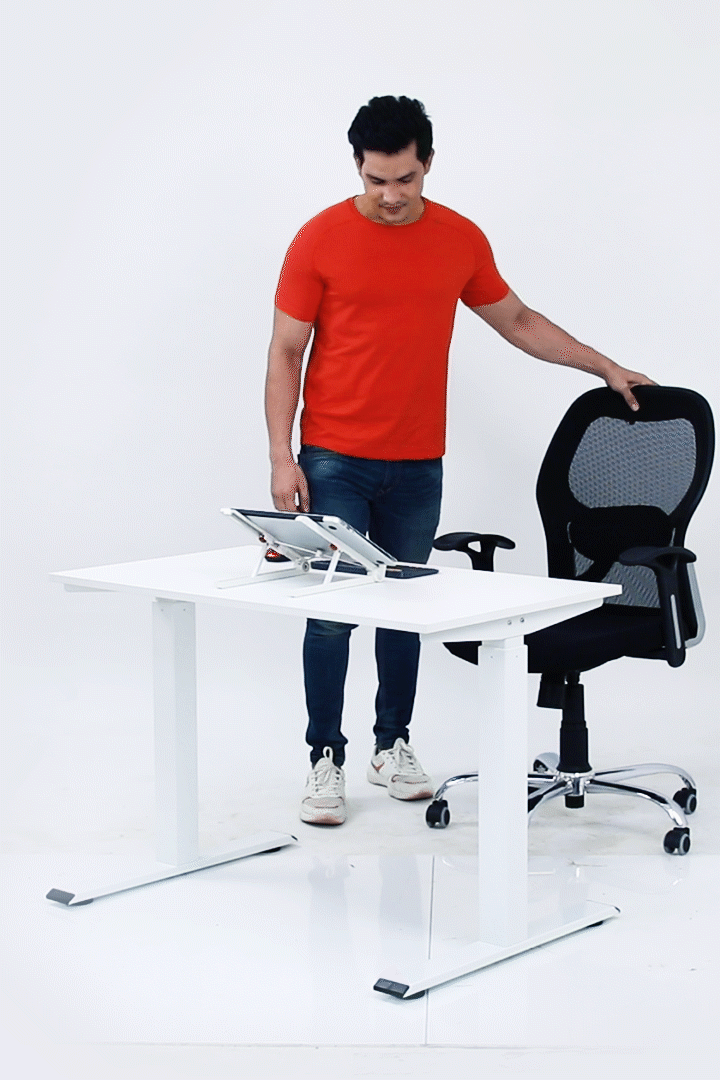 Sit-Stand Desk
Fitizen Open Desk is ideal for those who need more space and have an eye for grandeur. The table top size and colour is customised. Available in electric & manual versions.

The most minimalistic of all our sit- stand desks, the ZEN series is built for functionality , sturdiness , yet aesthetically compliments office spaces.

Hybrid Solutions
With the corporate world moving into hybrid mode, we pivoted to create an ' on the move' solution for remote workers & digital nomads. Our desks & risers support posture & movement everyplace that you work from.
Everything starts with right posture. We have integrative laptop risers that correct your posture and add mobility to your work environment.

WFH Sit-Stand Desk
Beat your sedentary work- life using a our Movement Desks that correct your posture and adds Movement & Play to your work life.


Our Hybrid risers are location agnostic! We have Movement desks created specifically for offices & homes. Ask for our Active Kits & Wellness kits too.

Posture & Movement

is everything in your Work, Play & Social life.

We are Fitizen- the Movement partner at Workplace. We integrate movement at work using Movement Desks, Posture Kits & Play areas.

Small steps, big impact
Explore Our B2B Pricing Options
Know how easily you can convert your office into an Active Workspace. set up Hybrid working solutions, Integrate Neuroplasticity at work and also procure through ESG norms