Office Solutions
Seamlessly integrate simple solutions to keep your workforce active & productive.
Adjustable laptop risers raise your laptop screens to eye level which in turn corrects your sitting posture.It keeps your spine and neck in place. A laptop riser is your spine and necks best friend.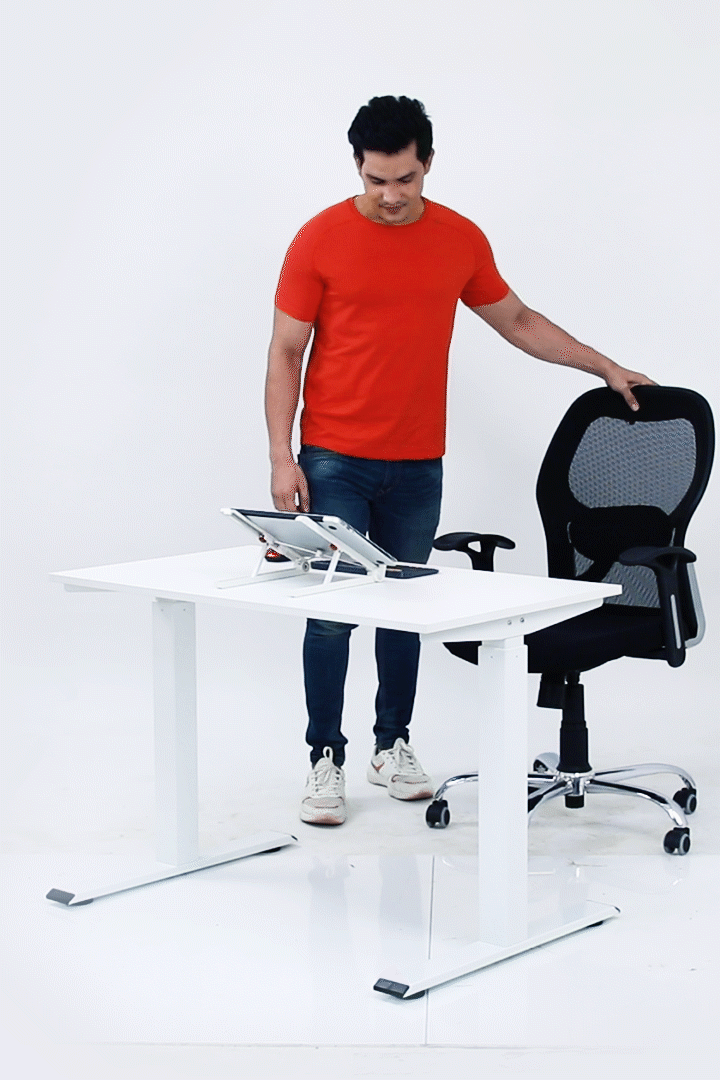 Sit-Stand Desk
Fitizen Open Desk is ideal for those who need more space and have an eye for grandeur. The table top size and colour is customised. Available in electric & manual versions.

The most minimalistic of all our sit- stand desks, the ZEN series is built for functionality , sturdiness , yet aesthetically compliments office spaces.

Posture & Movement

is everything in your Work, Play & Social life.

We are Fitizen- the Movement partner at Workplace. We integrate movement at work using Movement Desks, Posture Kits & Play areas.

Small steps, big impact